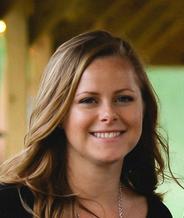 Hello! My name is Stephanie.
In 2008, I received my training as a Health Coach from the Institute for Integrative Nutrition's cutting-edge Health Coach Training Program.

During my training, I studied over 100 dietary theories, practical lifestyle management techniques, and innovative coaching methods with some of the world's top health and wellness experts. My teachers included Dr. Andrew Weil, Director of the Arizona Center for Integrative Medicine; Dr. Deepak Chopra, leader in the field of mind-body medicine; Dr. David Katz, Director of Yale University's Prevention Research Center; Dr. Walter Willett, Chair of Nutrition at Harvard University; Geneen Roth, bestselling author and expert on emotional eating; and many other leading researchers and nutrition authorities.
My education has equipped me with extensive knowledge in holistic nutrition, health coaching, and preventive health. Drawing on these skills and my knowledge of different dietary theories, I work with clients to help them make lifestyle changes that produce real and lasting results.
In 2012, I graduated from Iowa College of Natural Health with 650 hours of training. I am certified by the Federation of State Massage Therapy Boards (FSMTB) and am a Licensed Massage Therapist.
In 2015, I attended a John F. Barnes Myofascial Release Seminar.
This 3 day seminar forever changed my view on how the body is affected by trauma and repeated injury. It has helped me gain perspective on the body as a whole and has already helped me transform many of my clients who are now pain free and have re-gained range of motion.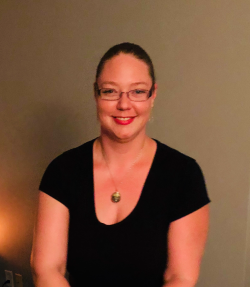 Hi, my name is Viki Morris. In 2015 I became a mother and it made me reevaluate my life and my work. I realized I needed education to get out of my dead end job. After talking with a friend who is a massage therapist I decided to go to school at Body Wisdom Massage School. My friend told me it would change my life and it has done just that. In the beginning, massage school was simply a way to get out of a toxic job and have an opportunity at a career that allowed me to help people. While in school I fell in love with massage therapy. I realized that I had a talent for massage because I have always loved helping people and what better way to help people than to provide stress and pain relief. I have been told by many that I have a nurturing touch and that I work from the heart.
I graduated from Body Wisdom in 2017 with a whole new outlook on life. Before going to massage school I saw massage as something rich people did to be pampered. Now I realize that it is so much more than that. I believe massage helps people to heal themselves physically, as well as energetically. Stress is a huge cause if dis-ease in our society and we use our muscles all day, every day. What better way to relieve stress and sore muscles than a massage. I am so proud to have a career in massage therapy.
I believe that everyone in the world needs a massage on a regular basis, whether it is to relieve stress, sore muscles, or to just take time out of their busy world to show our bodies the gratitude they deserve for all the hard work they do for us. Having said that, when I get a client who is in pain, I want them to be pain free as soon as possible. I don't want to help people manage their pain, I want to help people free themselves of their pain as much as I possibly can. And that is my goal in every session, to help relieve pain as soon as possible while creating a relaxing environment to aid stress relief.